Simple Step #1 to Preventing Unnecessary Crane Down Time – Power Washing- Crane Repair

Crane Repair 
 This step first appeared in the December 2010 Issue of Crane Hot Line Magazine where Bode Technical Services published an article on water protection for crane owners:  
Most crane control electronics are rated water protection class "IP65."  With regard to water this is defined as low-pressure water jets from any direction.  Many crane owners take great pride in their machines and regularly power wash them.  Though this leaves the crane clean and looking great for the next job, it can also lead to significant water damage.  Power washing is so effective because of its high pressure, pressure that is unfortunately above the safe IP65 rating.  Washing with a garden hose is a good example of IP65-compliant low pressure.  Think of what effect power washing the deck in your back yard has versus hosing it down.  Much like the power-washed wood, the pressure on enclosure seals can be extreme. Crane repair

Our Recommendation:  Avoid electronic components when power washing your crane.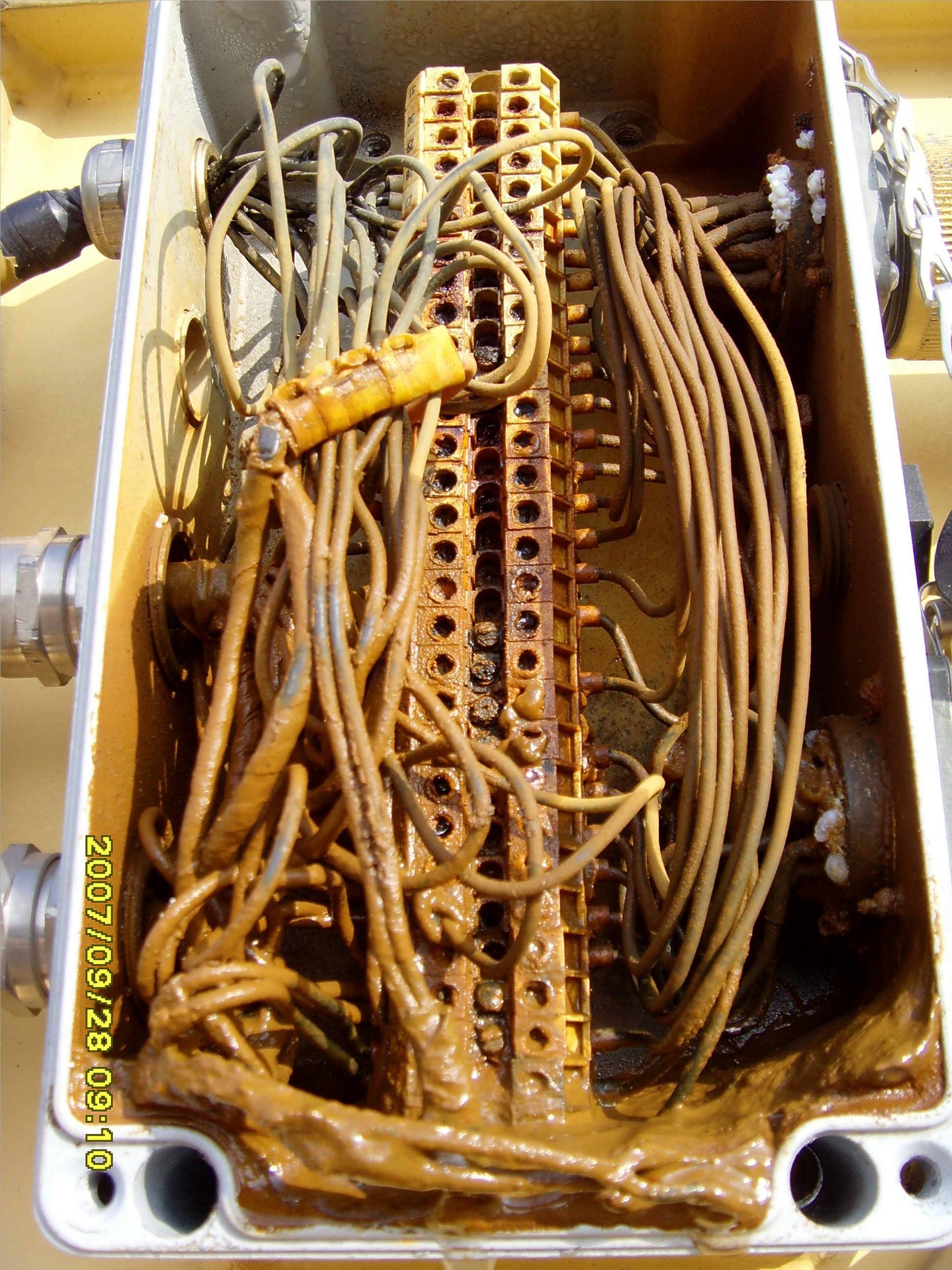 Crane Repair
This is an image one of our technicians encountered after opening a junction box.  A mixture of water and dust had gotten into the box and created a permanant muddy sludge.  You can imagine what havoc this created for the crane electronics. 
Crane Repair
Bode Technical Services specializes in crane repair on Terex Cranes, Demag Cranes, Grove Cranes, Liebherr Cranes, and Krupp cranes. Beyond crane repair, Bode Technical Services also utilizes a global network of crane parts suppliers including PAT-Hirschmann, Load Systems International, Terex-Demag, Grove, and Greer to supply fast, cost-effective crane parts Crane Repair