PAT Hirschmann Cable Reel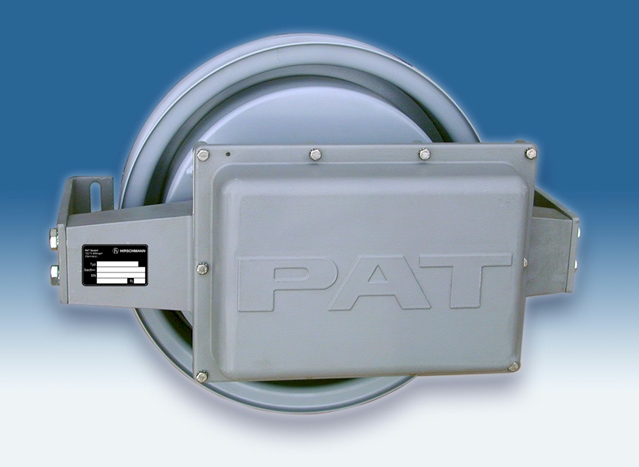 The PAT Hirschmann LWG crane cable reel consists of a housing, a spring-loaded cable drum with measuring cable and mounting equipment for installation on the boom. There is a length sensor, angle sensor, slip ring, and circuit board in the housing.  Contact us toll free in the US at
855.BODE.TEC
or internationally at
+1.303.433.8878
Cable Reel Features
Telescopic lengths greater than 150 feet
Output signals, 4 – 20 mA and CAN
Compact construction, Simple installation
Exact measurement of boom length
Signal transmission of additional sensors via the length sensor cable
Up to 15 signal channels of the slip ring
Redundant options available on request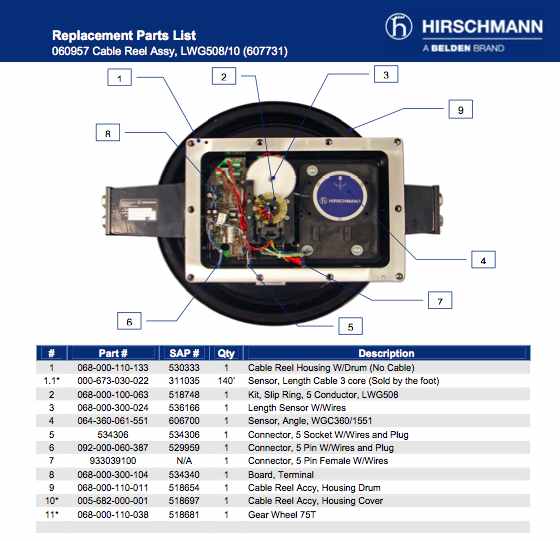 The length cable is mounted to the tip of the boom and transmits the anti two block signal. The number of turns and the diameter of the cable drum define the length of the uncoiled cable, thus, the telescopic length is determined. The angle measurement is determined by means of the angle sensor mounted inside the cable reel housing.
LWG vs LG Type Cable Reels

The PAT Hirschmann Cable Reel comes in two types, LWG adn LG.  Length AND angle sensors comprise the LWG series and can be used on all kinds of equipment where a precise capture of the data relating to the length and angle of the telescopic boom is necessary.
Length sensing only comprise the LG range and are available and used exclusively for length data capture.