Are you the caretaker of an industrial crane? Cranes can be incredibly useful in a construction site. In fact, if something goes wrong, then you can end up losing a lot of work time, to say nothing of endangered employees and infrastructure. That's why it is crane service or crane repair, as well as the correct crane parts is very important and cannot be neglected.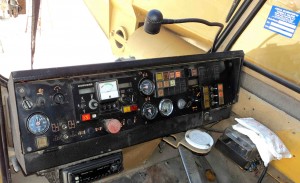 Everyone knows that it's important to keep your crane working properly. What's more difficult is finding the right company to handle crane repairs. Sometimes you can find yourself spending a lot of money on hiring a technician, only to find yourself spending even more time on troubleshooting and figuring out repairs yourself because the "technician" is just a call center in India. Or maybe you've had a vital piece of equipment break down in the middle of a construction project and you've had to cough up huge fees in order to fly an expert in to fix everything quickly. These are all very difficult, expensive and time-consuming issues.
However, with the right company, you can avoid all of these problems and get only solutions. Read on to learn more about finding a crane repairs company that will work for you instead of making you work for it.
Who We Are
At BTS Tech, we are a team of crane repair technicians and provide repairs as well as crane parts to all the standard crane brands, including Grove, PAT Hirschmann , Krupp, and Demag. We are based in both North America and Europe, so we have the time and resources to handle just about any problem, just about anywhere. We can fly our technicians out to just about any corner of the world within 24 hours to get you the help you need.
What We Do
We take great pride in having become the world's most knowledgeable and effective crane repair specialists. With over 35 years of experience, we can provide the expert crane repair, refurbishment, calibration, and parts services you need. Our clients come from a wide variety of industries, like construction and oil and gas drilling and refinery. We can also arrange for crane rentals.
When you're operating a crane, you need to know that it's going to be able to function and handle the task at hand. You can't afford to have it break down on the job. At BTS Tech, know that you're in safe hands!